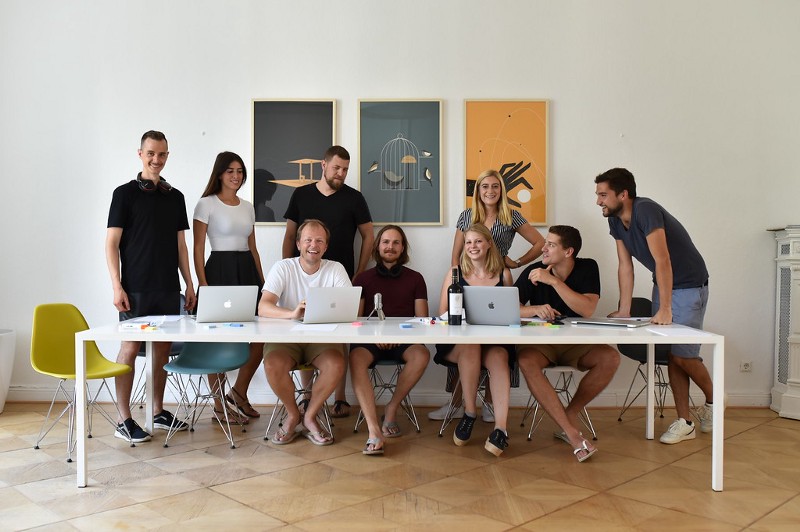 LAWLIFT sucht ab sofort zur Verstärkung des Teams eine/n
Junior Frontend JS Developer*
in Berlin.
Über LAWLIFT
Who you are going to work for? Leading law firms and companies are thrilled by LAWLIFT, and not without reason: not only do we save them valuable time, costs and minimise risks, at the same time we strengthen the relationship between law firms and companies. With LAWLIFT, lawyers can not only automate the creation of their documents and contracts, but also give third parties direct access to tailor-made new products. In the end, a lawyer saves half his time, can do without tedious paperwork and can even scale his business by providing his clients and their employees with convenient self-service + advice! Despite our extremely strong growth, LAWLIFT is already profitable. Now we are looking for new employees for our small team in order to be able to continue our growth! As one of the first employees in our young but proven start-up, you can experience the exciting phase of expansion up close and personal and secure responsibility in the company at an early stage!
Dein Profil
What you'll do
JavaScript Development (Frontend)
Your skills
VueJS or other client-side frameworks
Minimum web developer skills
Nice to have skills
GraphQL
MongoDB
Testing (Jest, Cypress)
Apollo, MeteorJS
Deine Aufgaben
Dynamic legal tech startup needs you as a junior frontend developer to drive the JavaScript development for our document automation solution.
LAWLIFT bietet dir
What you can expect
Independent work in an innovative, rapidly growing company
Part-time/freelancer working opportunities
Cool office near Ku'damm
An attractive salary
Are you eager and ready to join us?
* Aus Gründen der Übersichtlichkeit verzichten wir auf geschlechterspezifische Benennung.
Selbstverständlich sollen sich aber alle Geschlechter gleichermaßen angesprochen fühlen.